In this page you can find a list of interests and hobbies that I pursue during my free time. The order is more or less random.
Long distance trekking
I always loved travelling, but during the last few years I discovered that the best way to explore a place is to move slowly, just walking, no rush. My first experience with long term trekking was in 2012, when I walked the entire extent of St. James' Way, approximately 1000km in France and Spain. During the first half of 2013 I travelled around the world (Nepal, Thailand, Australia, New Zealand, Tahiti, Easter Island, Chile, Perù, Turkey), walking as much as possible in every country I visited.
I wrote a day-by-day account of both these experiences in the blog A piedi (in Italian).

Genealogy
I began working on my family tree in 1993. First, interviewing old relatives. Then, studying centuries-old parish registers stored on microfilms. Currently, my family archive includes 1407 individuals and 435 families. The oldest birth date is 1664, but most branches go back only to about 1750.
The entire archive is available online at this address, but access is open only to relatives. In case you are interested, please register for a new account and follow the instructions.

Volunteering
I spend part of my free time participating to the activities of volunteering association L'AltraStrada. It operates locally in Trentino, Italy, working to combat human trafficking and providing direct support to victims of sex trafficking.

Scientific Skepticism
Driven by a strong passion for studying and examining controversial and extraordinary claims from a scientific point of view, during the years I acquired a reasonable competence about some unconventional fields like pseudo-science, alternative medicines, conspiracy theories, stage magic, classical paranormal phenomena, UFOs, and many others. I appreciate the approaches of the main skeptical groups, at international (CSI), Italian (CICAP), and local level (CICAP TAA).

Sport
I just like running. My level is amateurish, but sometimes I run in real competitions, e.g. half-marathons, 10k. I also enjoy orienteering, but my participation is limited to very few events per year. I keep track of all my runs on RunKeeper, while my orienteering results are available on the website of the Italian orienteering federation FISO.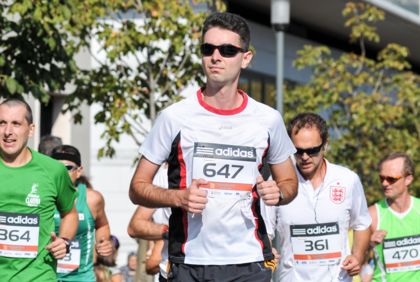 Other